We're pleased to learn that Mid Michigan Enchanted Forest will be hosting animal rescue groups during the 2020 season.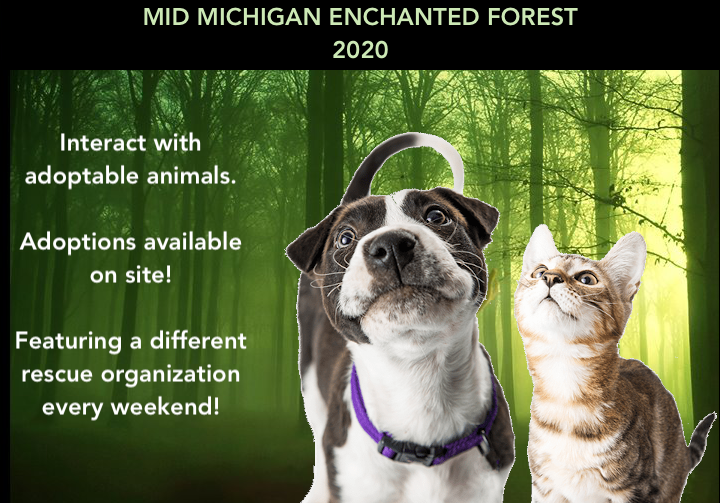 There will be a different group each weekend.
July 11, 12 – A Short Road Home Animal Rescue
July 18, 19 – Lapeer County Animal Control
July 25,26 – Almost Home Animal Rescue
Donar's Oak is thrilled see them at this faire and welcomes them. We encourage all our patrons to visit these groups and see the wonderful adoptable animals they have. We're sure they would welcome donations as well!